The hut for food lovers!
Mayrl Alm in the middle of the hiking area Obereggen Latemar is a well-known meeting point for all lovers of fine food.  Guests can enjoy tasty starters, delectable meat, game or fish dishes and fresh,  homemade cakes on the sunny patio, or in one of the restaurants with table service. Mayrl Alm is the perfect place  for delicious meals and refreshing drinks beneath the peaks of the Latemar Mountain Group.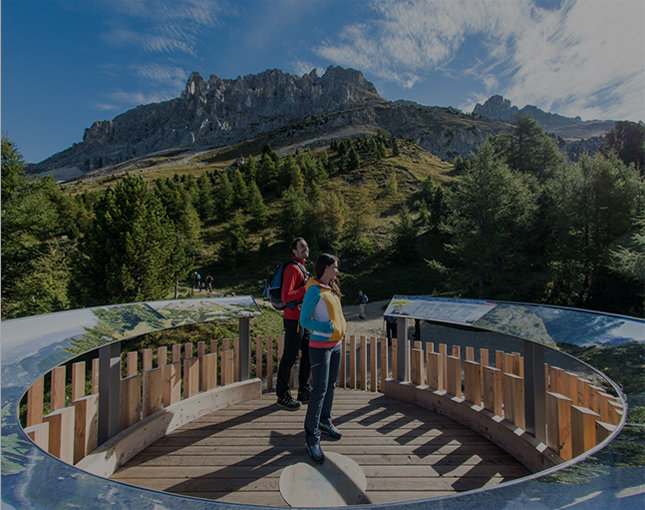 At the foot of the Latemar at 2,050 m,
the Mayrl Alm lies in a
wind-protected hollow and
looks forward to your visit.
The Mayrl Alm in the
Skicenter Latemar is
THE meeting point for
connoisseurs in Obereggen!
Can also be reached
on foot in winter
In winter, over snow-covered hiking trails
through the sparkling white snow world
to the Mayrl Alm.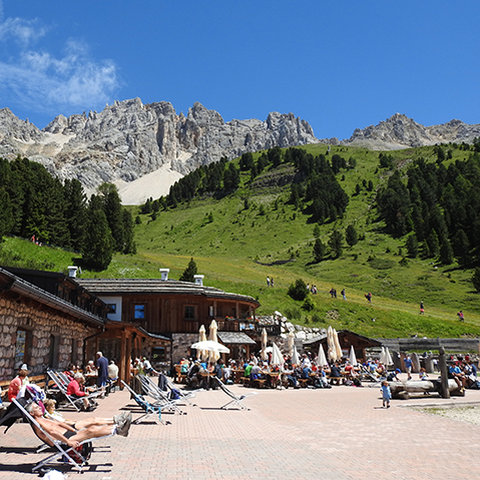 In the airy heights you can dreamily soak up the sun on our wind-protected terrace and let yourself be pampered.
Latemar in the UNESCO
World Heritage Dolomites
The Dolomite peaks are not the highest in the world, but they are probably the most beautiful, according to mountaineering legend Reinhold Messner.
Long or short paths, flat or steep climbs. From the walk to the summit ascent, it's up to the Mayrl Alm!
Ski hut
for connoisseurs
The Mayrl Alm is a meeting point for
lovers of culinary specialities.
See for yourself!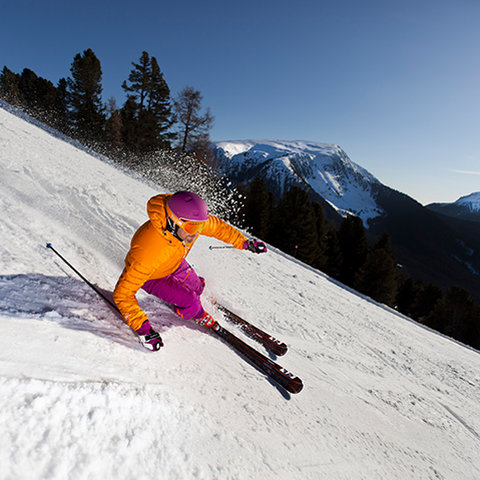 In winter, 46 km of perfectly groomed slopes await you to make winter sports enthusiasts' hearts beat faster and right in the middle of it all is the Mayrl Alm.